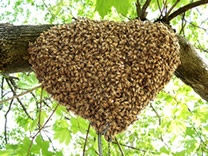 Rhinebeck Swarm
Photo by Grai St. Clair Rice
We can learn many things, thru a love and respect for nature.
Honeybees are amazing, gentle creatures. They live in colonies which function as a single organism, each Honeybee working for the good of the whole. They nurture the beauty and fecundity of the earth with their gift of pollination, and through that pollination mankind gains strength, and nature diversity. Honeybees are also in dangerous decline, and we all need to take notice.
Modern society, with its suburban sprawl, genetically modified vegetation, and insecticides, as well as a plague of varroa mites, threatens the health of the Honeybee, and in turn our own survival on this planet. Backyard beekeepers, with a conscience towards respecting the needs of the Honeybee, can effect positive change in this balance. Farmers and the general public can also have a positive impact through simple choices about when to spray or mow, as well as planting trees and flowers that provide valuable food for both domestic and feral bees.
Download the Honeybee Plant List for the Northeast
HoneybeeLives is working to strengthen the Honeybee population, and heighten the awareness of their incredibly valuable role in the earth's health. HoneybeeLives teaches classes for adults and children throughout the year, organizes potluck dinners for beekeepers to exchange experiences and build a beekeeping network, and offers apiary services in the Hudson Valley and the New York City.
HoneybeeLives takes a natural, organic approach to beekeeping with a biodynamic influence. We encourage beekeeping that respects the instincts of the Honeybees and a gentle approach in their care. Beekeeping is not as simple as it once was, but the rewards are many. We can all learn from contemplating their cooperation, and nurturing their wellbeing.
A gift of Honeybees is a gift of Life.
Chris Harp & Grai St. Clair Rice
New Paltz & New York City

Organic Beekeeping Classes & Apiary Services
Seasonal Class Offerings, Hive Tending and Hive Health Diagnosis
Swarm Collecting and Colony Removal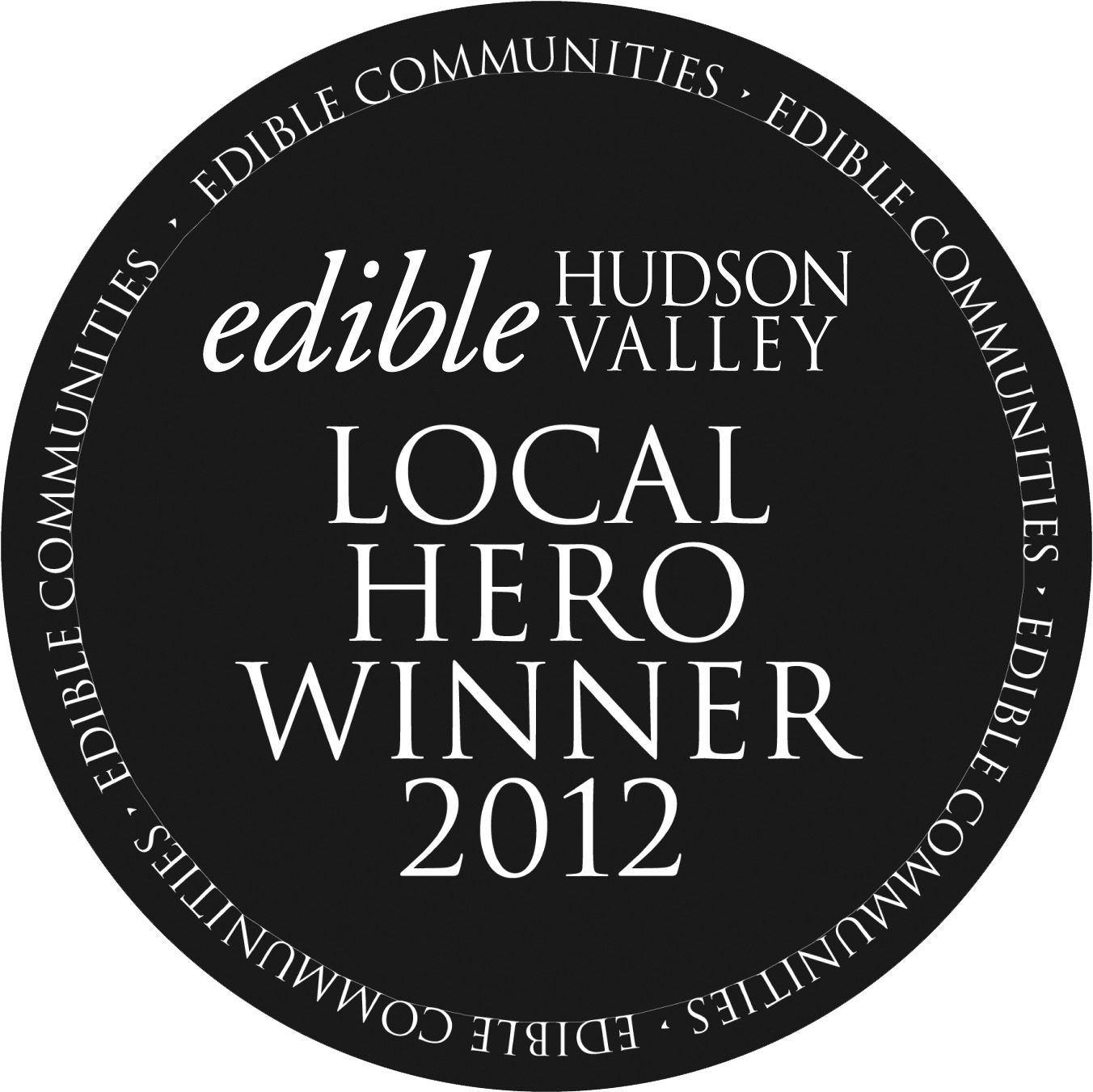 Our HoneybeeLives Facebook Page - Help us spread the word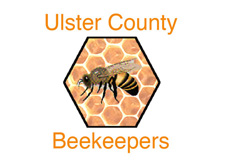 www.ulsterbees.org
National Honey Bee Day
August 16, 2014